Scorpio Sp. z o.o. is one of the leading distributors of machines and materials for the graphic arts industry in Poland. The Company existence is dated from 1990, where with 20-years experience on the graphic arts market, we can be proud of nearly thousand of variety machine and device installations, outstanding support for thousands of clients from various of segments as well as of many awards for a trustworthy company and certifications gained for our performance.
SCORPIO's offer includes hundreds of products supplied from nearly 30 manufacturers from USA, Europe and far east countries. Items are segregated into groups according to production technologies, such as:
offset printing
flexography and letterpress
bookbinding and packaging production
pad printing and laser marking
digital printing
SCORPIO disposes a well developed logistic division, that assures on time delivery directly to its clients. Service and Technical Support Department provides guarantee and post-guarantee service with all necessary spare parts ensuring high efficiency in technical service for all offered devices and machines. Since 2002, SCORPIO is a holder of an ISO 9001 certificate in a field of sales and technical service of machines, devices and materials for the graphic arts industry.
The Company is a multiple winner of:
program for promotion a culture of entrepreneurship "Fair Play",
prestigious ranking of "Business Gazelles,
awards of "Clear Company", "Business Cheetah", "Time Vehicles", "Forbes Diamond" and "Business Trustworthy Certificate".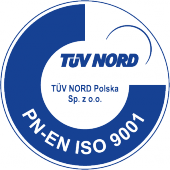 Siedziba firmy: Łódź
Prezes Zarządu: Tomasz Stańczyk
Sąd Rejonowy dla Łodzi-Śródmieścia w Łodzi XX Wydział KRS, Nr 0000102188
NIP 726-000-47-48
Kapitał zakładowy: 385 500,00 zł